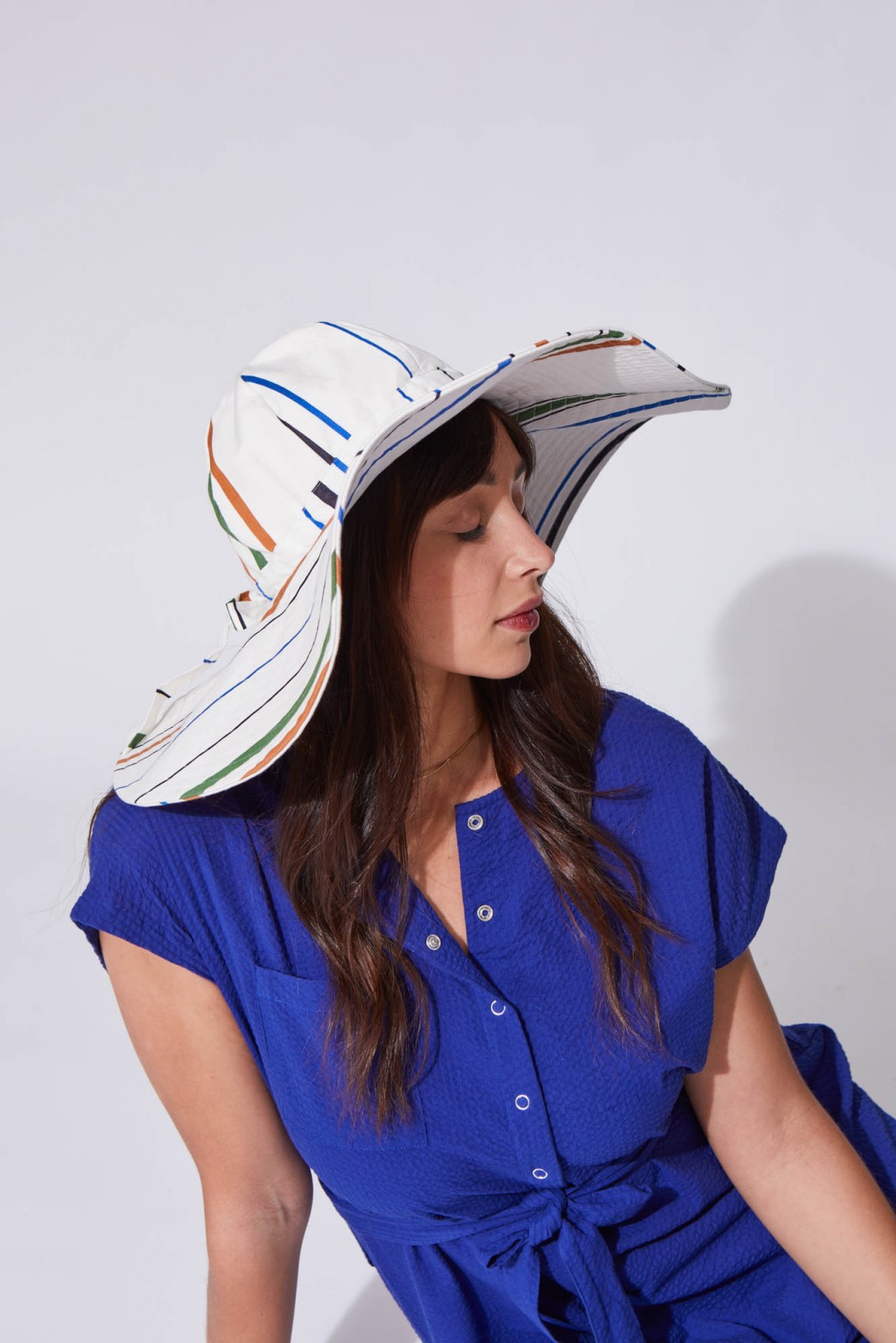 White Mila Floppy Hat
This ultra chic summer capeline hat can be adjusted thanks to the ribbon on the back. In woven cotton on a white background, with its delightful bayadere in camel, navy, khaki and black, this hat is the essential accessory to protect you from the summer heat.
Easily rolled up, you can to slip it into your suitcase for your summer vacations.
100% Cotton
One size fits all
€79.17

|
Prix TTC recommandé : 95 €