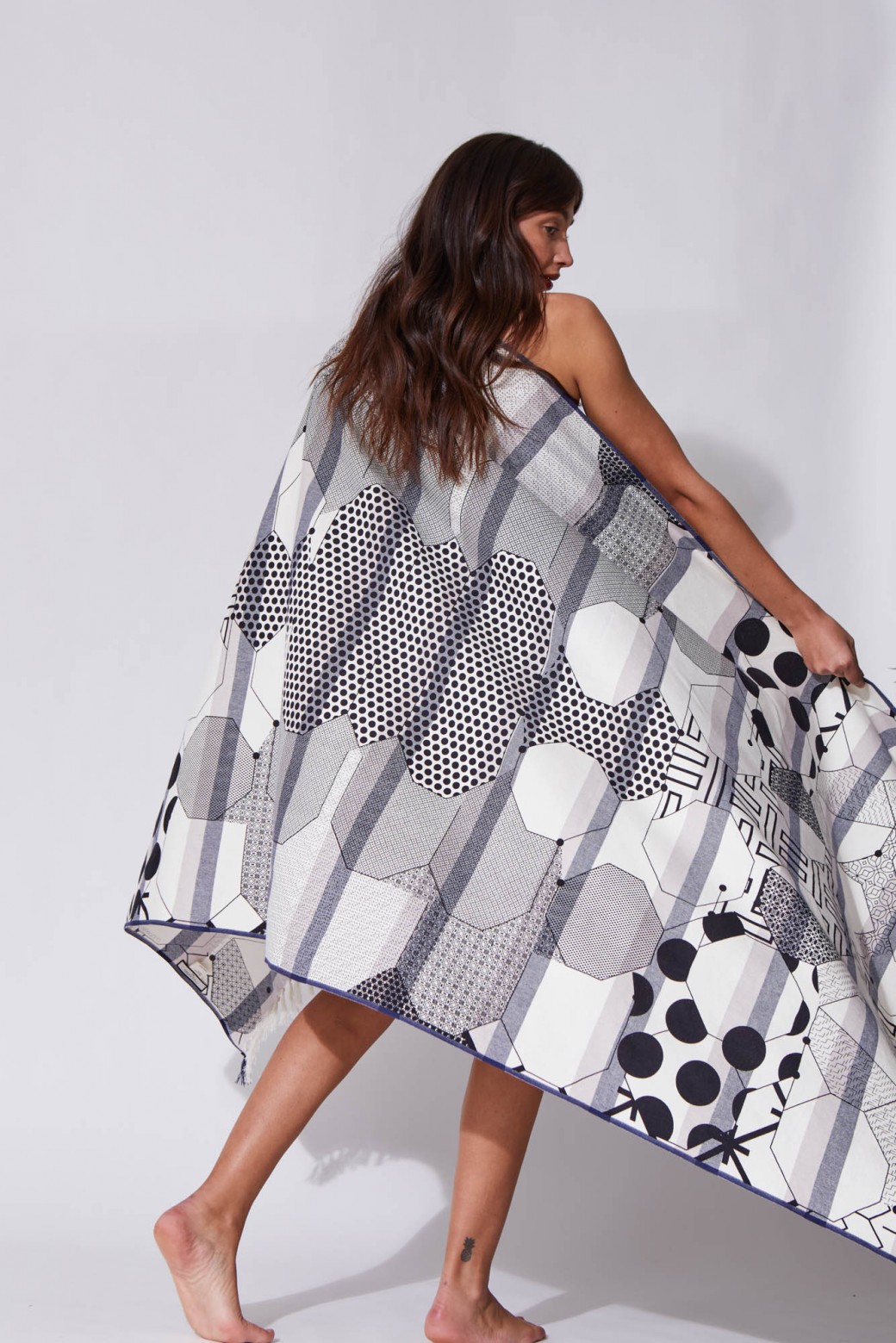 Miroir Black Beach Towel
A variation of iconic Mapoesie patterns, symmetrical with a Mediterranean look, can be seen on this beach fouta.
The delicacy of the patterns is remarkable. Its thick and supple cotton provides both comfort and softness. It will brighten up your beach outings, your bathroom or your sofa.
100% Cotton
100 x 200 cm
Prix TTC recommandé : 55 €
You might also like