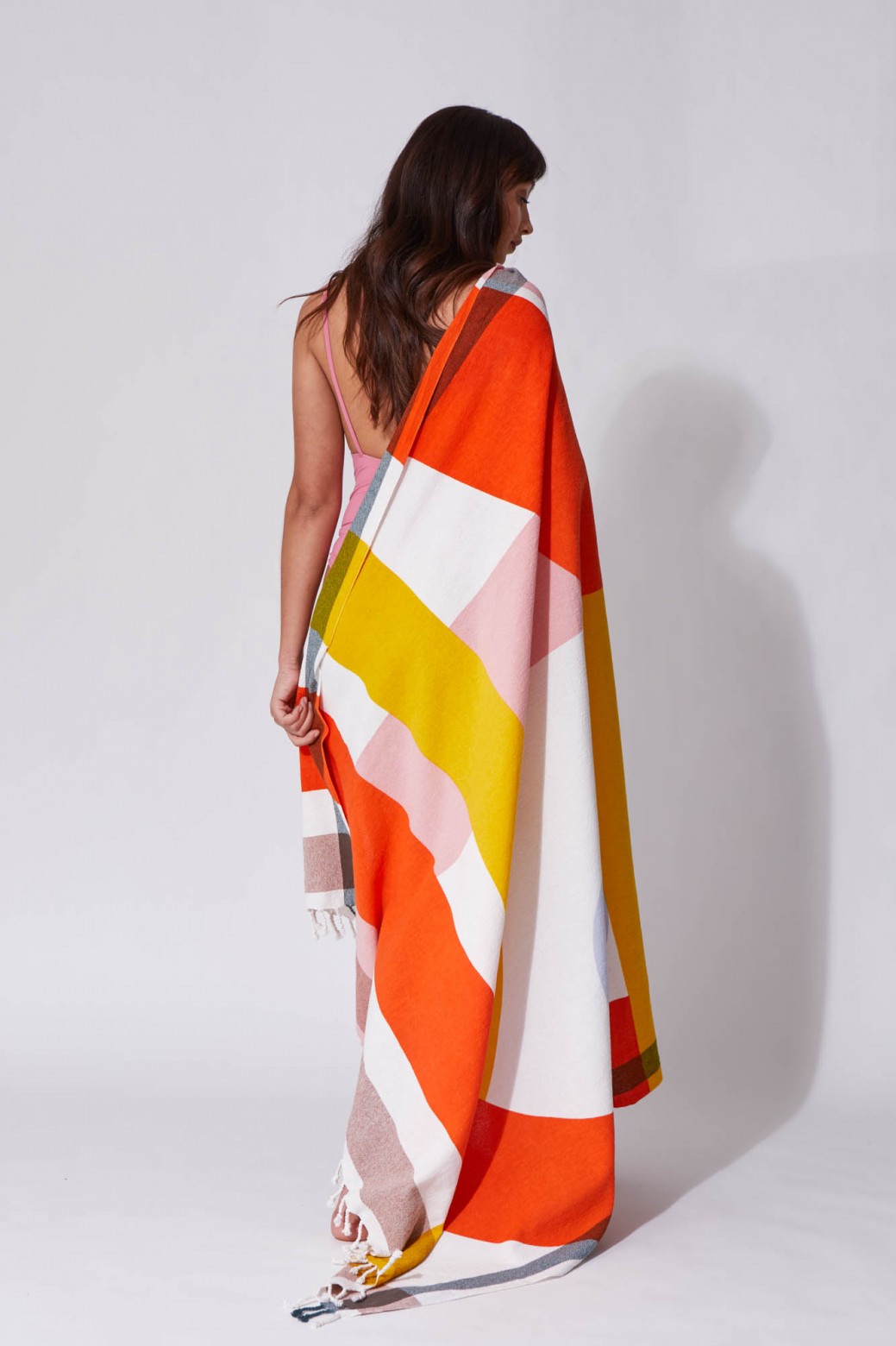 Vision Orange Beach Towel
A whole array of graphic patterns and bright colors! The play of curves and solid shapes brightens up this summer beach fouta. Its thick cotton provides both comfort and softness.
It will brighten up your bathroom or your beachwear. The whole family can enjoy its XXL size without burning their feet!
100% Cotton
140 x 200 cm
Prix TTC recommandé : 69 €
You might also like