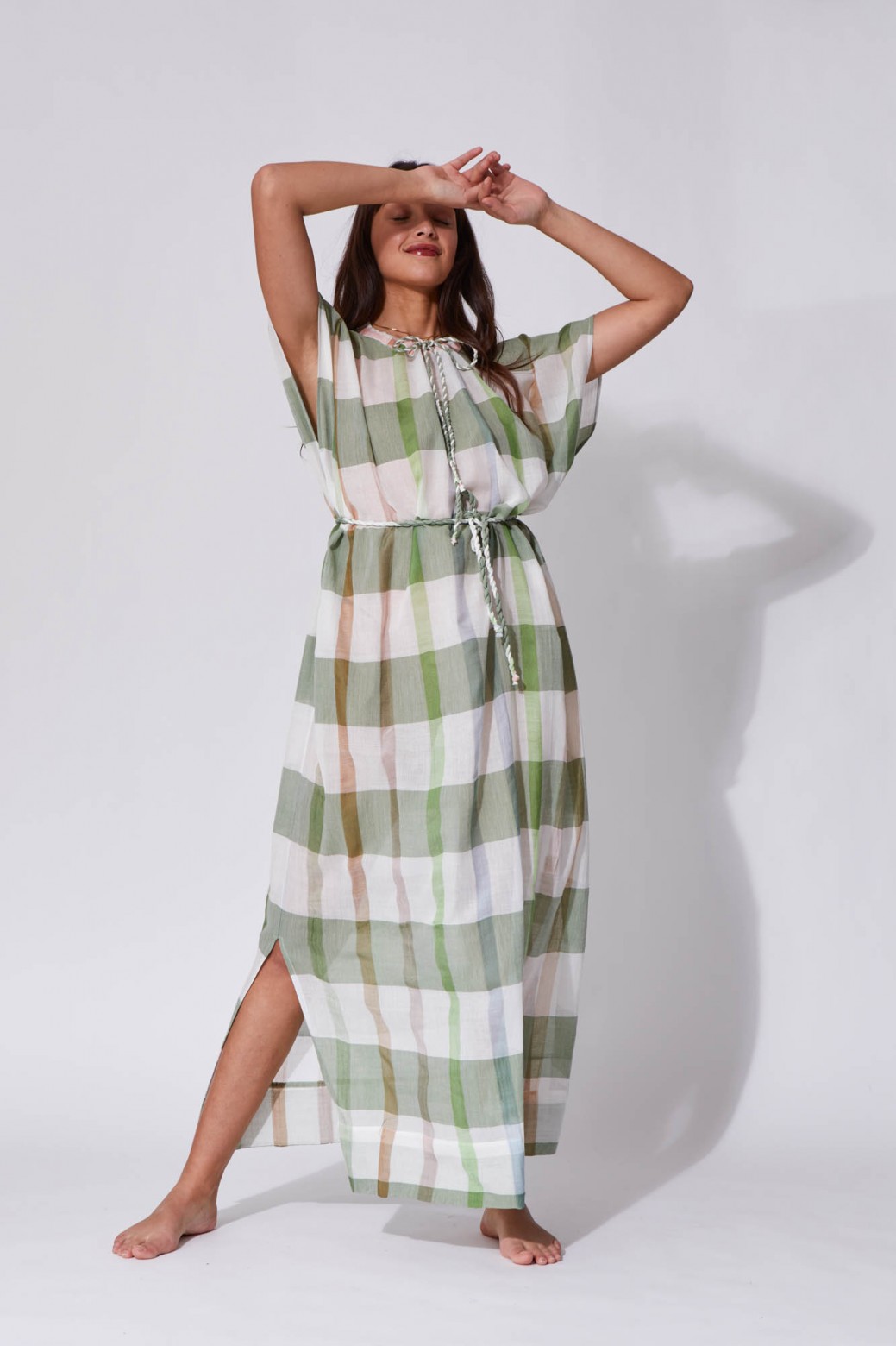 Olive Graffi Beach Dress
A soft olive check weave on this cotton and silk dress. A feeling of softness and suppleness come from this fabric. Adjustable at the collar thanks to its cord, at the waist with a belt. Transparent cotton veil.
Can be worn over a swimsuit or with an under dress. Once the belt is adjusted, you can also play with the length of this airy dress.
85% Cotton, 15% Silk
One size fits all
€108.33

|
Prix TTC recommandé : 130 €
You might also like